Videos panning or viewing sections of a long scroll to the accompaniment of Qin music
These have a narrative, perhaps talling a story.
Qiu Hong (Autumn Geese; 1425) commentary.
This video pans a set of 36 images illustrating the 36 section of a famou melody (compare above).
Once again, there are these and more on
and/or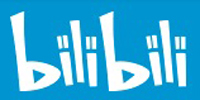 . There are also quite a few more that should be added, such as one made with scroll of the Fisherman's Song.
 
Footnotes (Shorthand references are explained on a separate page)
1. Guqin videos
Most of the videos currently online here are .mp4 files with sizes ranging from about 30 MB to over 100 MB per minute. Depending on the computer, it may be possible to play them simply by clicking on them, or it might be better first to download them onto a computer.
(Return)
2. Playing qin in nature: opening scene of a documentary   (trailer on a separate page)
This two hour documentary by 劉成漢 Lau Shing Hon is called 希聲,一個美國琴人的境界 Music Beyond Sound : An American's World of Guqin"; made over 10 years, it was completed in 2019. The opening scene was shot by a rock overlooking the South China Sea on Cheung Chau Island, where I lived for 24 years and still maintain a residence.
(Return)
Return to the top, or to the Guqin ToC.